The Rev. Dr. Martin Luther King Jr. was an incredibly important figure in the Civil Rights Movement and in American history writ large, yet many of us learn a simplified version of his story and never go beyond what we were taught about him in school. Here are 13 books relating to Dr. King and the Civil Rights Movement, including books by Dr. King, as well as a biography of Coretta Scott King, to help us all dig deeper into Dr. King's background, his life, his context, his legacy, and the movement he was a part of.
Books by Dr. King
By Dr. Martin Luther King Jr.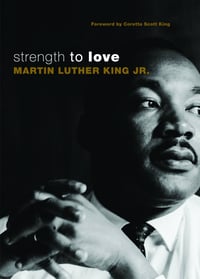 In these short meditative and sermonic pieces, some of them composed in jails and all of them crafted during the tumultuous years of the civil rights struggle, Dr. King articulated and espoused in a deeply personal compelling way his commitment to justice and to the intellectual, moral, and spiritual conversion that makes his work as much a blueprint today for Christian discipleship as it was then.
Individual readers, as well as church groups and students will find in this work a challenging yet energizing vision of God and redemptive love.
By Dr. Martin Luther King Jr.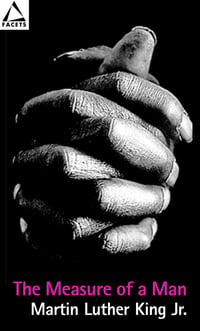 Eloquent and passionate, reasoned and sensitive, this pair of meditations by the revered civil-rights leader contains the theological roots of his political and social philosophy of nonviolent activism.
Books about Dr. King
By Jonathan Chism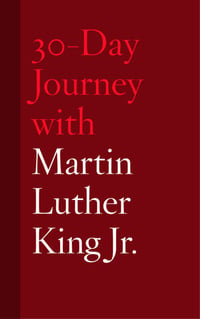 Through brief daily readings and reflections, the 30-Day Journey series invites readers to be inspired and transformed. By devoting a moment to meaningful reflection and spiritual growth, readers will find deeper understanding of themselves and the world, one day at a time. Whether you are familiar with Dr. King's writings or are encountering them for the first time, this journey provides the perfect way to engage the thought of this hero of the civil rights movement.
Edited by Victor Anderson and Lewis V. Baldwin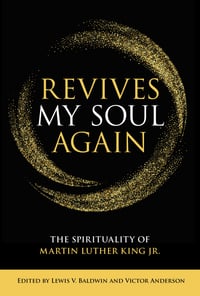 The scholarship on Martin Luther King Jr. is seriously lacking in terms of richly nuanced and revelatory treatments of his spirituality and spiritual life. This book addresses this neglect by focusing on King's life as a paradigm of a deep, vital, engaging, balanced, and contagious spirituality. It shows that the essence of the person King was lies in the quality of his own spiritual journey and how that translated into not only a personal devotional life of prayer, meditation, and fasting but also a public ministry that involved the uplift and empowerment of humanity.
By Lewis V. Baldwin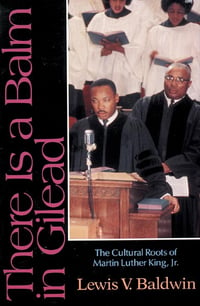 In this path-breaking volume, Lewis Baldwin traces King's vision and activism not to his formal philosophical and theological development but directly to his roots in Southern Black culture, where King spent most of his 39 years.
To Make the Wounded Whole: The Cultural Legacy of Martin Luther King Jr.
By Lewis V. Baldwin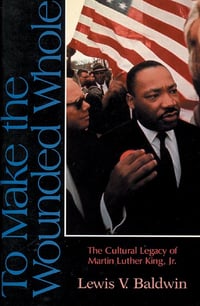 To Make the Wounded Whole describes how King's Black messianic vision propelled him into fateful encounters with other Black leaders, the war in Vietnam, Black theology, and world liberation movements.
By Lewis V. Baldwin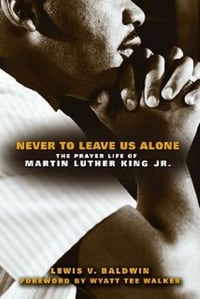 Based on years of original research, Never to Leave Us Alone is the first book-length treatment of the prayer life of the famed religious and civil rights leader. Drawing on personal prayers that King recited as a seminarian and graduate student, preacher, pastor, and then civil rights leader, award-winning historian Lewis Baldwin explains how King turned to both private prayer and meditation for his own spiritual fulfillment, and to public prayer as part of his sermonic discourse, as an aspect of his pastoral care, and as a way of moving, inspiring, and reaffirming people in the context of a crusade for equal rights, social justice, and peace.
By Rufus Burrow Jr.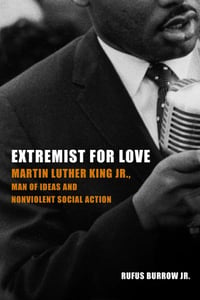 In spite of extensive research and publishing on King, insufficient attention has been given to the convergence of ideas and action in his life. In an era where people are often sorted into the categories of "thinker" and "doer," King stands out—a rare mix of the deeply profound thinker and intellect who put the fruit of that reflection into the service of direct social action.
By Lewis V. Baldwin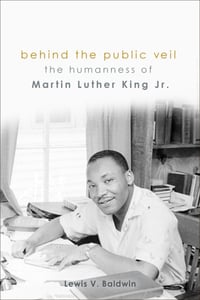 Drawing on the testimonies of friends, family, and closest associates, this volume adds much-needed biographical background to the discussion, as Baldwin looks beyond all of the mythic, messianic, and iconic images to treat King in terms of his fundamental and vivid humanness. Special attention is devoted to King's personal insecurities and struggles, his humility and affinity to common people, his delight in pleasant and passionate conversation, his insatiable love for the precious but ordinary things of life, his robust appetite for artfully-prepared and delicious soul food, his enduring appreciation for music and dance, his cheerful and playful attitude and spirit, his abiding interest in games and sports, and his amazing gift of wit, humor, and laughter.
Books about the Civil Rights Movement
By Octavia Vivian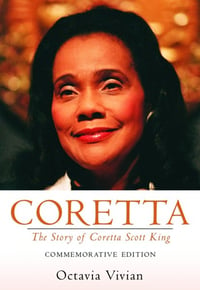 In this first biography of Coretta Scott King, written by her friend Octavia Vivian, the reader meets a determined young girl who grew up in Alabama and worked her way through Antioch College only to discover that she was not allowed to teach in the white schools in Ohio. She pursued a musical career in Boston, where she met Martin Luther King, Jr.
The Montgomery bus boycott in 1955 brought Dr. King and his wife into national prominence. Since then the nation has seen the beauty and composure of Coretta Scott King as she has continued to speak and act on behalf of civil rights.
First published in 1970 by Fortress Press, this commemorative edition has been thoroughly updated, includes a black and white photo gallery, and is full of warmth and human interest, telling the story of Coretta Scott King from her childhood to her death in February 2006.
By C.T. Vivian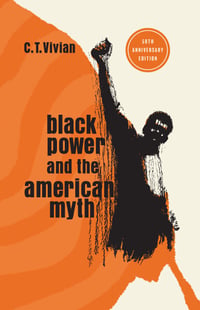 In 1970, C. T. Vivian, a close colleague of Martin Luther King, Jr. and a member of his executive staff, sat down to take stock of the civil rights movement and the progress it had made. His assessment was that it failed, and that the blame lay in the existence of myths about America.
As prophetic today as it was 50 years ago, Vivian's voice rings out as a critique and a call to action for a society in deep need of justice and peace.
By Rufus Burrow Jr.
Half a century after some of its most important moments, the assessment of the Civil Rights Era continues. In this exciting volume, Dr. Rufus Burrow turns his attention to a less investigated but critically important byway in this powerful story—the role of children and young people in the Civil Rights Movement.

What role did young people play, and how did they support the efforts of their elders? What did they see—and what did they do?—that their elders were unable to envision? How did children play their part in the liberation of their people?

In this project, Burrow reveals the surprising power of youth to change the world.
By Rosetta E. Ross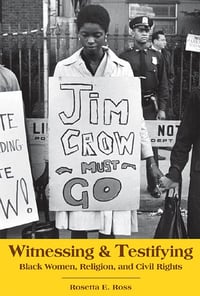 After a chapter exploring black women's religious context and presenting early examples of this work by women of the ante-bellum and post-Reconstruction eras, Ross looks at seven civil rights activists who continue this tradition. They are Ella Josephine Baker, Septima Poinsette Clark, Fannie Lou Hamer, Victoria Way DeLee, Clara Muhammad, Diane Nash, and Ruby Doris Smith Robinson.

In a fascinating narrative style that draws on biography, social history, and original archival research, Ross shows how their moral formation and work reflect both womanist consciousness and practices of witness and testimony, both emergent from the Black religious context.