When newcomers visit your church or want to join your congregation, it's good to be prepared. Some churches give out mugs, but many of us already have more mugs than we know what to do with. Why not give people something with more of a connection to the faith that unites your congregation? Here are four resources from Augsburg Fortress that make great gifts for visitors or new members, including some that are specific to Advent and some that are great for families with young children.
A Lutheran Welcome Booklets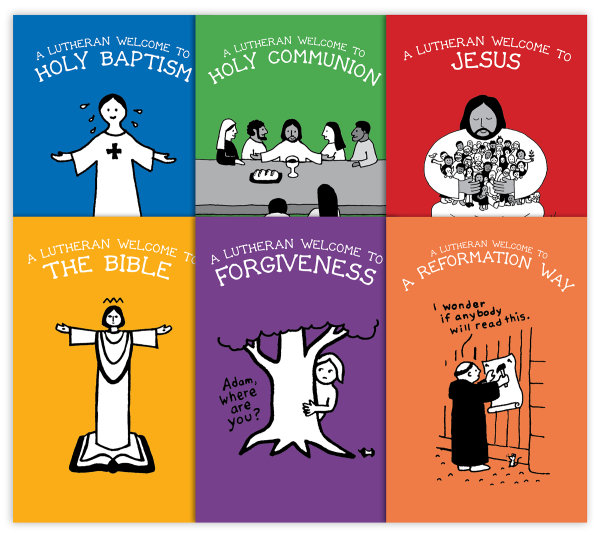 These booklets, using artwork by Daniel Erlander and based on his theology, make great resources for new member classes or for visitor packets. Although they are illustrated and meant to be easy to understand, these booklets are aimed at adults who want to learn more about the Lutheran faith. There are six booklets in this series:
A Lutheran Welcome to Holy Baptism
A Lutheran Welcome to Holy Communion
A Lutheran Welcome to Jesus
A Lutheran Welcome to the Bible
A Lutheran Welcome to Forgiveness
A Lutheran Welcome to a Reformation Way
Learn more about these booklets and place an order.
Prophets and Promises: Devotions for Advent and Christmas 2022-2023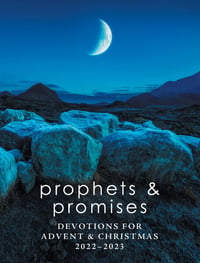 Prophets and Promises continues the Christian tradition of setting aside time to prepare for the celebration of Jesus' birth and to anticipate his return. The Advent season of preparation then unfolds in the joy of the twelve days of Christmas and the day of Epiphany. You will find daily devotions here for the first Sunday of Advent (November 27, 2022) through Epiphany (January 6, 2023). Each devotion features a scripture reading (many from Matthew), accompanied by a photo, a quote to ponder, a reflection, and a prayer. The book also offers household blessings and prayers (see pages 86–94) to enrich your preparations and celebrations.
Learn more about this devotional and place an order.
Families Celebrate Advent & Christmas Cards
Families Celebrate Advent and Christmas is a colorful deck of cards that is full of rituals, prayers and reflections for families with children. Endlessly flexible for busy schedules, you can create a new after-meal ritual, use them as decorations, or carry them on the go. Explore the entire season from Advent to Christmas through Epiphany.
Learn more about these cards and place an order.
The Birth of Jesus Advent Calendar and Nativity Scene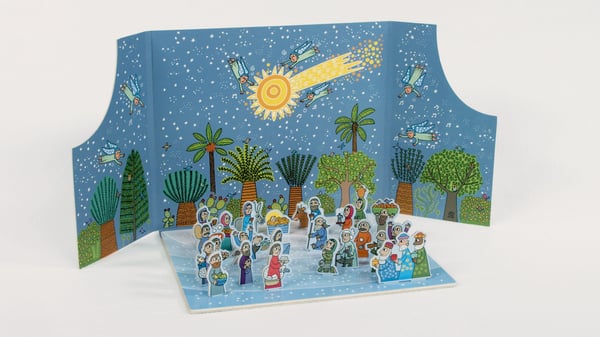 Families with children can build their very own nativity scene during the days leading up to Christmas with this ingenious Advent calendar designed by Italian illustrator and paper designer Agostino Traini. The calendar unfolds to become a diorama, and each day from December 1 to 25 has a different figure that can be placed in the scene, from shepherds and animals to Mary, Joseph, and baby Jesus. A bonus figure on December 26 keeps the holiday celebration going, and continues the story beyond the day of Jesus's birth.