Ministry and leadership are practices, and as such they require practice. Pastors and other church leaders can benefit from the experience of those who have gone before them. Whether the questions and struggles in your context relate to allocating responsibility, navigating conflict, discerning call, or something else, these five books are full of helpful and relevant wisdom you can apply to your ministry.
Eileen R. Campbell-Reed (Author), Christian Scharen (Foreword by)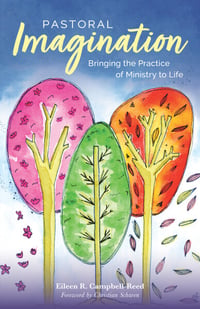 Each of the fifty chapters explores a single concept through story, reflection, and provocative open-ended questions designed to spark conversation between ministers and mentors, among ministry peers, or for personal journal reflections. The book provides a framework for understanding ministry as an embodied, relational, integrative, and spiritual practice. The book can be used by individuals for personal growth; with groups in new-pastor retreats, CPE training programs, ministry peer groups, or supervision settings such as internship or field education; for devotional inspiration at staff meetings; and in seminary classrooms that prioritize teaching ministry as a practice.
Sarah Ciavarri (Author), N. Graham Standish (Foreword by)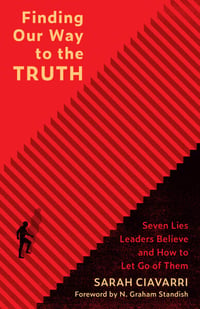 In Finding Our Way to the Truth, Sarah Ciavarri explores lies that masquerade as truths. They aren't obvious. They can be benign. Through personal stories, Ciavarri helps leaders recognize seven common lies, such as "People must like me" and "I'm responsible for it all." She then outlines a three-step process for unmasking each lie—pay attention, examine, and apply the learning. When we let go of the lies, well-being and hope take their place.
Paul E. Walters (Author), Robert F. Holley (Author)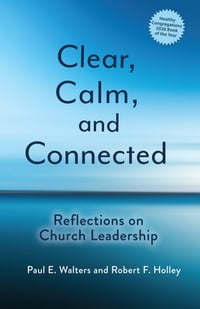 Clear, Calm, and Connected offers wisdom on leadership drawn from common ministry scenarios, family systems thinking, and Scripture. Paul E. Walters and Robert F. Holley provide insights and tools to help ministry leaders serve congregations more effectively and conduct their personal life with more grace. The book is an excellent leadership training tool for boards, committees, or teams and for leaders working to discern mission, define roles, and respond to conflict.
Chad R. Abbott (Author), Teresa Blythe (Author), Brent Bill (Foreword by)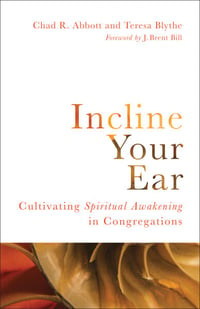 Incline Your Ear: Cultivating Spiritual Awakening in Congregations introduces faith communities and individuals to the centuries-old practice of spiritual direction. Authors Chad R. Abbott and Teresa Blythe explore ways to become more aware of the presence of the Holy, deepen our relationship with God, discern where God is leading, share our spiritual gifts, and evaluate these fruits of the Spirit. Readers will find new ways to be in love with God and listen to the Spirit.
Rachael J. Powell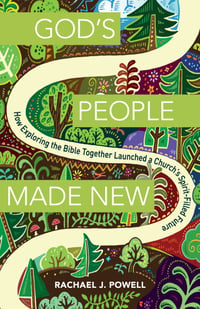 Through the voices of congregants living in crisis and hope, creative investigation of biblical texts, and solid, accessible theological reflection, Rachael J. Powell offers hope for congregations. Readers will appreciate Powell's wise pastoral companionship through the often exasperating yet life-giving process of helping a congregation discern who and what they are called to be.
Powell also suggests concrete tools for engaging the biblical text so congregations, in their own contexts, can listen for God's voice to empower them in their God-given identity. Finally, she calls on preachers to claim their role in this powerful work.
God's People Made New demonstrates how through active engagement with God's Word, we are shaped, equipped, and empowered to be forces for God's good news. While uncertainty and fear abound in congregational life, this book will inspire congregations to enter into the power of Scripture through word and deed.