Women's History Month can provide a good excuse to get serious about reading up on women's history or feminist topics that you kept meaning to make time for but that kept falling to the bottom of your list. Luckily, Fortress Press has you covered! These eight books cover a range of topics having to do with women and feminism—women in history both recent and ancient; feminist approaches to the Bible, Christian doctrine, and theology; violence against women; and the viewpoints of women from around the world on a variety of issues. Whether you choose to read one or several of these books alone, with a friend or loved one, or with your entire congregation, you'll be sure to learn something valuable. And if you're looking for books for kids, check out this blog post from Sparkhouse.
Preaching from Home: The Stories of Seven Lutheran Women Hymn Writers by Gracia M. Grindal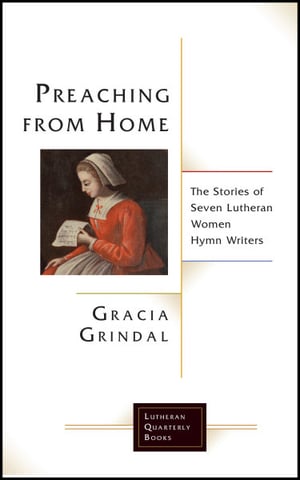 This volume by Gracia Grindal introduces English-speaking readers to several significant yet unsung Lutheran women hymn writers from the sixteenth century to the present. After a brief introductory discussion of Elisabeth Cruciger, the first woman hymn writer of the Reformation, Grindal provides fascinating profiles of these talented Scandinavian women who "preached from home": Dorothe Engelbretsdatter, Birgitte Hertz Boye, Berthe Canutte Aarflot, Lina Sandell, Britt G. Hallqvist, and Lisbeth Smedegaard Andersen.
Grindal not only gives a biographical account of each woman—her life, her piety, her times—but also offers sparkling new English translations of each writer's key hymns. In the last chapter Grindal recounts her own inspiring journey as a Lutheran woman hymn writer. Her Preaching from Home will open the door to a world previously unknown to most North Americans.
Crispina and Her Sisters: Women and Authority in Early Christianity by Christine Schenk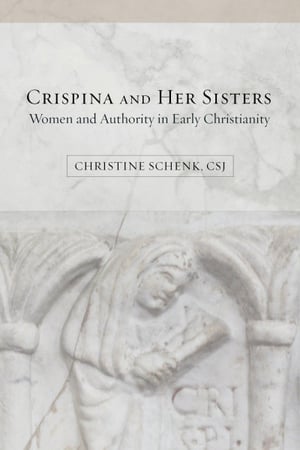 Discovering reliable information about women in early Christianity is a challenging enterprise. Most people have never heard of Bitalia, Veneranda, Crispina, Petronella, Leta, Sofia the Deacon, and many others even though their catacomb and tomb art suggests their authority was influential and valued by early Christian communities.
This book explores visual imagery found on burial artifacts of prominent early Christian women. It carefully situates the tomb art within the cultural context of customary Roman commemorations of the dead. Recent scholarship about Roman portrait sarcophagi and the interpretation of early Christian art is also given significant attention. An in-depth review of women's history in the first four centuries of Christianity provides important context.
A fascinating picture emerges of women's authority in the early church, a picture either not available or sadly distorted in the written history. It is often said "a picture is worth a thousand words." The portrait tombs of fourth-century Christian women suggest that they viewed themselves and/or their loved ones viewed them as persons of authority with religious influence.
The Bible as Political Artifact: On the Feminist Study of the Hebrew Bible by Susanne Scholz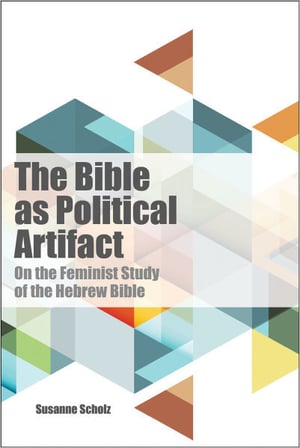 Biblical studies and the teaching of biblical studies are clearly changing, though it is less clear what the changes mean and how we should evaluate them. Susanne Scholz casts a feminist eye on the politics of pedagogy, higher education, and wider society, decrypting important developments in "the architecture of educational power." She also examines how the increasingly intercultural, interreligious, and diasporic dynamics in society inform the hermeneutical and methodological possibilities for biblical exegesis. Taken as a whole, these fourteen chapters demonstrate that the foregrounding of gender, placed into its intersectional contexts, offers intriguing and valuable alternative ways of seeing the world and the Bible's place in it.
Planetary Solidarity: Global Women's Voices on Christian Doctrine and Climate Justice edited by Grace Ji-Sun Kum and Hilda P. Koster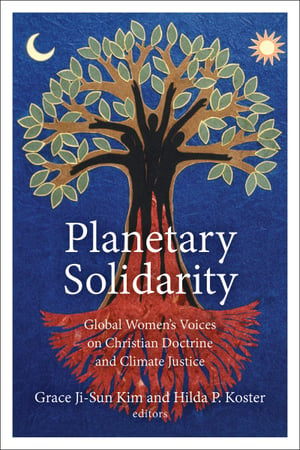 Planetary Solidarity brings together leading Latina, womanist, Asian American, Anglican American, South American, Asian, European, and African woman theologians on the issues of doctrine, women, and climate justice. Because women make up the majority of the world's poor and tend to be more dependent on natural resources for their livelihoods and survival, they are more vulnerable when it comes to climate-related changes and catastrophes. Representing a subfield of feminist theology that uses doctrine as interlocutor, this book ask how Christian doctrine might address the interconnected suffering of women and the earth in an age of climate change.
While doctrine has often stifled change, it also forms the thread that weaves Christian communities together. Drawing on postcolonial ecofeminist/womanist analysis and representing different ecclesial and denominational traditions, contributors use doctrine to envision possibilities for a deep solidarity with the earth and one another while addressing the intersection of gender, race, class, and ethnicity. The book is organized around the following doctrines: creation, the triune God, anthropology, sin, incarnation, redemption, the Holy Spirit, ecclesiology, and eschatology.
Contributors include: Ivone Gebara, Fulata Moyo, Melanie Harris, Sallie McFague, Sharon Bong, Nancy Pineda-Madrid, Heather Eaton, Cynthia Moe-Lobeda, Barbara Rossing, and many other fine woman liberationists.
The Cry of Tamar: Violence against Women and the Church's Response, Second Edition by Pamela Cooper-White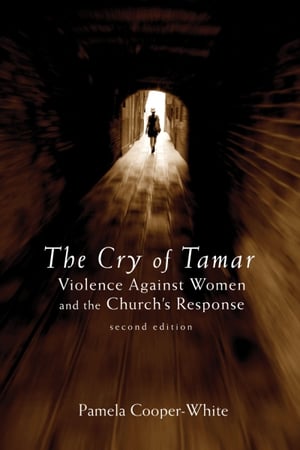 In this comprehensive, practical, and gripping assessment of various forms of violence against women, Pamela Cooper-White challenges the Christian churches to examine their own responses to the cry of Tamar in our time. She describes specific forms of such violence and outlines appropriate pastoral responses.
The second edition of this groundbreaking work is thoroughly updated and examines not only where the church has made progress since 1995 but also where women remain at unchanged or even greater risk of violence.
Women and Redemption: A Theological History, Second Edition by Rosemary Radford Ruether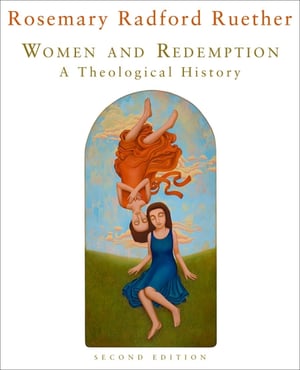 Rosemary Radford Ruether's authoritative, award-winning critique of women's unequal standing in the church, which explored the complex history of redemption in evaluating conflict over the fundamental meaning of the Christian gospel for gender relations, is now in an updated and expanded edition. Ruether highlights women theologians' work to challenge the patriarchal paradigm of historical theology and to present redemption linked to the liberation of women. Ruether turns her attention to the situation of women globally and how the growing plurality of women's voices from multicultural and multireligious contexts articulates feminist liberation theology today.
Her Story: Women in Christian Tradition, Second Edition by Barbara J. MacHaffie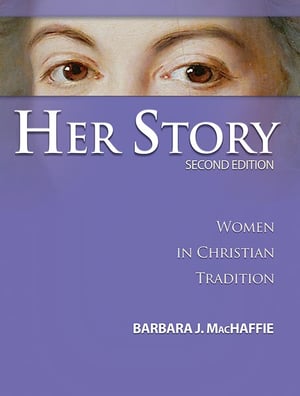 An accessible, introductory text first published by Fortress Press in 1983, Her Story: Women in Christian History has sold over 30,000 copies of the first edition and has ably helped readers recover the oft-ignored or submerged stories of women in the Christian tradition, from biblical times to now.
Barbara MacHaffie, who wrote the brief history and compiled a lively anthology of companion primary readings, has revised and updated the text and readings. In this new edition, history and primary readings are combined and augmented with helpful pedagogical tools.
This new textbook, which offers sympathetic coverage of all Christian traditions, is supported by a dedicated companion website that includes chapter summaries, questions for discussion and web links that vividly bring the stories of women to life in portraits, artifacts, and other primary materials.
Fierce: Women of the Bible and Their Stories of Violence, Mercy, Bravery, Wisdom, Sex, and Salvation by Alice Connor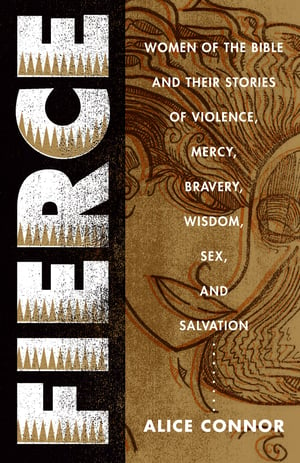 Women in the Bible aren't shy or retiring; they're fierce and funny and demanding and relevant to 21st-century people.
Women in the Bible—some of their names we know, others we've only heard, and others are tragically unnamed.
Pastor and provocateur Alice Connor introduces these women and invites us to see them not as players in a man's story—as victims or tempters—nor as morality archetypes, teaching us to be better wives and mothers, but as fierce foremothers of the faith.
These women's stories are messy, challenging, and beautiful. When we read their stories, we can see not only their particular, fearsome lives but also our own.