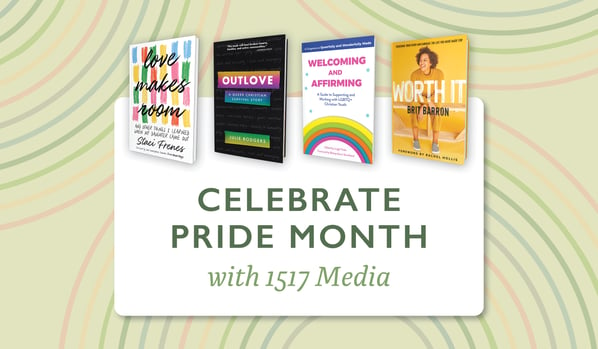 Our fellow publishing imprints at 1517 Media seek to celebrate queer authors and queer stories during Pride and all year round. The following list highlights books on a wide range of topics and experiences, all of which contribute to the wider collective of the LGBTQ+ community. Whether you are closeted, out, an ally, or somewhere in between, you are loved, valued, and worthy.
Social Justice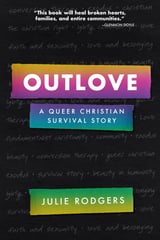 A Queer Christian Survival Story
Julie Rodgers
9781506464046
After decades of bouncing between hope and despair, Evangelical, Baptist-raised Julie Rodgers found herself making a powerful public statement that her former self would have never said: "I support same-sex marriage in the church." In Outlove, Julie Rodgers details her deeply personal journey from a life of self-denial in the name of faith to her role in leading the take-down of Exodus International, the largest ex-gay organization in the world, to her marriage to a woman at the Washington National Cathedral. Rodgers's story sheds light on the debate between Evangelical Christians and the LGBTQ community, ultimately casting a hopeful vision for how the church can heal.
Release date: June 22, 2021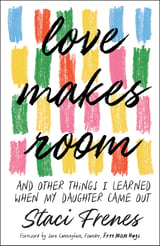 And Other Things I Learned When My Daughter Came Out
Staci Frenes
9781506468631
When Christian singer and speaker Staci Frenes learned her teenage daughter was gay, she found her dreams for the future—along with her lifelong faith—collapsing around her. Coming to terms with a new reality offered an invitation to make room for many things: the inevitability of uncertainty, hope in the midst of loss, awkward and tough conversations, an expanding faith, and a greater understanding of how people are more the same than different.
Release date: June 4, 2021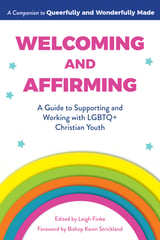 A Guide to Supporting and Working with LGBTQ+ Christian Youth
Leigh Finke
9781506464985
Welcoming and Affirming is a handbook for pastors, youth workers, church leaders, educators, and other adults in Christian settings. This guide provides answers to the most pressing questions about sexuality, gender, mental health, safe sex, and more. You'll walk away with a lot of insight, prepared to love, affirm, and accept the LGBTQ+ teens in your community the way God does—exactly as they are. A companion book to Queerfully and Wonderfully Made: A Guide for LGBTQ+ Christian Teens.
Release date: August 25, 2020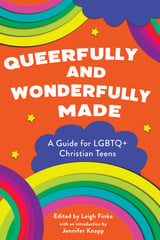 A Guide for LGBTQ+ Christian Teens
Leigh Finke
9781506465241
Whether you're queer or questioning, understanding sexuality and gender identity can be confusing. And if you're a Christian, questions of identity can be even scarier. Is there something wrong with you? Will your friends accept you? When should you tell your family? What about church? Queerfully and Wonderfully Made: A Guide for LGBTQ+ Christian Teens has answers to all these questions and more. Most importantly, you'll hear the good news: God loves you exactly as you are. No matter your identity or where in your journey of self-discovery you find yourself, you got this.
Release date: August 25, 2020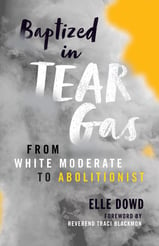 From White Moderate to Abolitionist
Elle Dowd
9781506470429
In Baptized in Tear Gas, minister and activist Elle Dowd invites readers to experience her transformation from what Martin Luther King Jr. referred to as "the white moderate" into an Assata Shakur–reading, courthouse-occupying abolitionist. Like in baptism, this alteration requires parts of us to die—our tone policing, white niceness, respectability politics—so that we may be reborn. Through the Uprising in Ferguson, God made Elle into something new. Now it's our turn.
Release date: August 10, 2021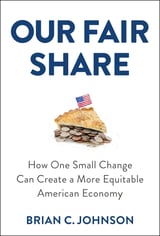 How One Small Change Can Create a More Equitable American Economy
Brian C. Johnson
9781506470757
Over the past fifty years, our economy has been pulling us apart at unprecedented rates by allowing the richest Americans to hoard wealth like almost never before. In Our Fair Share, Brian C. Johnson combines accessible scholarship on wealth and income inequity with stories of real people struggling to survive and thrive in America today. Ultimately, Johnson lays the groundwork for a reasonable and actionable solution, drawing us together to build a common American future.
Release date: September 28, 2021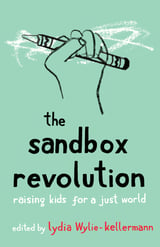 Lydia Wylie-Kellermann
9781506466446
It is a complex time to be a parent. Our climate is in crisis, economic inequality is deepening, and violence is escalating. How can parents cultivate in their children a love of the earth, a cry for justice, and a commitment to nonviolence? Written by parents who are also writers, teachers, organizers, artists, gardeners, and activists, The Sandbox Revolution offers a diversity of voices and experiences to guide us on a journey of justice-focused parenting.
Release date: March 30, 2021
Religion & Culture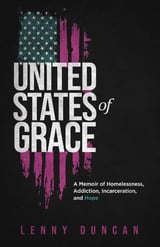 A Memoir of Homelessness, Addiction, Incarceration, and Hope
Lenny Duncan
9781506464060
Lenny Duncan, who inspired and challenged audiences with his breakout first book, Dear Church, now brings us his story about growing up Black and queer in the US, examining pressing issues like poverty, mass incarceration, white supremacy, and LGBTQ inclusion through an intimate portrayal of his life's struggles and joys. United States of Grace is a love story about America, making the claim that God is present with us in the most difficult of circumstances.
Release date: May 18, 2021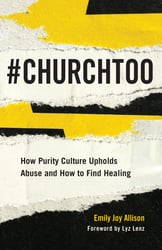 How Purity Culture Upholds Abuse and How to Find Healing
Emily Joy Allison
9781506464817
Sexual abuse is utterly rampant in Christian churches in America. And the reasons are somewhat different than those you might find in the #MeToo stories coming out of Hollywood or Washington. #ChurchToo turns over the rocks of the church's sexual dysfunction, revealing just what makes sexualized violence in religious contexts both ubiquitous and uniquely traumatizing. Emily Joy Allison lays the groundwork for survivors of abuse to live full, free, healthy lives.
Release date: March 9, 2021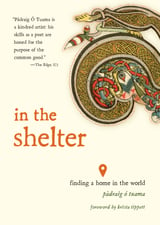 Pádraig Ó Tuama
9781506470528
From master storyteller and host of On Being's Poetry Unbound, Pádraig Ó Tuama, comes an unforgettable spiritual memoir of peace and reconciliation, Celtic spirituality, belonging, and sexual identity. From the heart of a poet comes a profound look at the landscapes we all try to inhabit even as we always search for shelter, a place we can call home.
Release date: March 23, 2021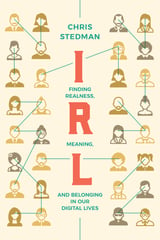 Finding Realness, Meaning, and Belonging in Our Digital Lives
Chris Stedman
9781506463513
It's easy to view our online presence as fake, to see the internet as a space we enter when we aren't living our real, offline lives. IRL, Chris Stedman's insightful exploration of authenticity in the digital age, shines a light on how age-old notions of realness can be freshly understood in our online lives. Stedman invites us all to consider how we use the internet to fulfill our essential need to feel real, online and off.
Release date: October 20, 2020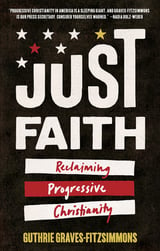 Reclaiming Progressive Christianity
Guthrie Graves-Fitzsimmons
9781506462523
Activist and writer Guthrie Graves-Fitzsimmons explains how a strong religious left has accompanied every major progressive advance in our society and resurrects the history of progressive Christianity in the United States. Just Faith is a rallying cry for a bold progressive Christianity that unapologetically fights for its values to impact the biggest political battles of our time—from immigration and economic fairness to LGBTQ+ and abortion rights.
Release date: September 15, 2020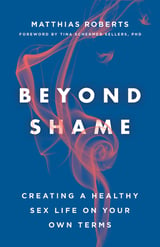 Creating a Healthy Sex Life on Your Own Terms
Matthias Roberts
9781506455679
We all carry sexual shame. Whether we grew up in the repressive purity culture of American Evangelical Christianity or not, we've all been taught in subtle and not-so-subtle ways that sex (outside of very specific contexts) is taboo. Psychotherapist Matthias Roberts helps readers overcome their shame and determine their own definition of healthy sex. Define your sexual values on your own terms, overcome your shame, and start having great, healthy sex.
Release date: January 7, 2020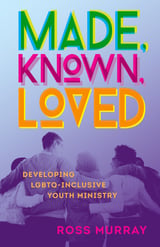 Developing LGBTQ-Inclusive Youth Ministry
Ross Murray
9781506468006
Through the debates about the inclusion of LGBTQ people in the life of the church, one overlooked community is LGBTQ youth. Made, Known, Loved first helps congregation leaders and parents examine the values of the congregation and youth group. It focuses on keeping young people, including LGBTQ youth, safe and helping them feel respected and see themselves as beloved children of God. The book also provides a how-to manual for LGBTQ-inclusive youth ministry, sharing the best procedures and practices from the fifteen-plus years of The Naming Project's ministry, including its ongoing summer camp.
Release date: April 20, 2021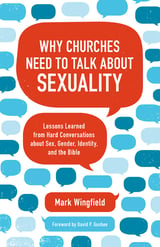 Lessons Learned from Hard Conversations about Sex, Gender, Identity, and the Bible
Mark Wingfield
9781506458571
Why Churches Need to Talk about Sexuality is written for clergy and lay leaders in Protestant congregations of all kinds who need a helpful guide to conversations about human sexuality within congregations. The book also has in mind anyone who wants to understand the controversial debates about human sexuality and the Christian church today and who desire to follow a process to discuss the topic and make decisions about how congregations and individuals will respond to matters of ministry and sexuality.
Release date: December 3, 2019
Personal Growth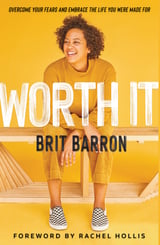 Overcome Your Fears and Embrace the Life You Were Made For
Brit Barron
9781506463278
Brit Barron grew up in an evangelical megachurch in the '90s, trying to fit inside the boundaries her church and its narrow view of God had placed around her. She felt boxed in by her fears, unable to realize her full potential. All that changed when she fell in love with a girl named Sami. Worth It shares her story to inspire us to overcome the fears that keep us from evolving beyond the narratives that have been defined by others. When we do, we'll find out it was so worth it!
Release date: July 21, 2020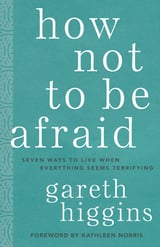 Seven Ways to Live When Everything Seems Terrifying
Gareth Higgins
9781506469041
Fight, flee, or freeze: are these our only options for responding to fear? In How Not to Be Afraid, Gareth Higgins addresses seven common fears and invites us to change the course of our stories through seven habits of hope rooted in Celtic spirituality. Pointing us toward tenderness, empathy, and gentle encounter with others and with our deepest fears, Higgins helps us discover that peace is the path to itself.
Release date: April 13, 2021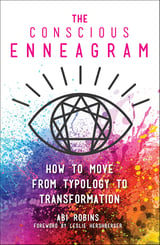 How to Move from Typology to Transformation
Abi Robins
9781506465029
The Enneagram illuminates the painful truth of where we are and inspires us with the promise of where we could be. In The Conscious Enneagram, Abi Robins takes the system further by connecting those dots and explaining the path from patterns to promise. Through practical, easy-to-understand coaching, storytelling, and personal inquiry, this book shows how to use the Enneagram to radically change the way we think, feel, and move through the world.
Release date: April 27, 2021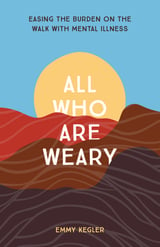 Easing the Burden on the Walk with Mental Illness
Emmy Kegler
9781506467081
We live in an age uniquely attentive to the problem of mental illness. More than half of us will be diagnosed with a mental illness. All Who Are Weary is not a map to a cure. Rather, Emmy Kegler joins the reader on the long walk of reflection, understanding, and compassion, trusting in the promise of a lighter load for us all.

Release date: November 9, 2021
Christian Living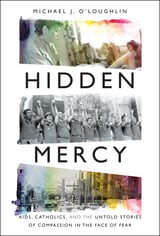 AIDS, Catholics, and the Untold Stories of Compassion in the Face of Fear
Michael J. O'Loughlin
9781506467702
The height of the AIDS crisis in the United States in the 1980s and 1990s left many profound stories that remained untold. In Hidden Mercy, gay Catholic journalist Michael O'Loughlin uncovers the stories of Catholics who at great personal cost chose compassion. A compelling picture of those who responded to human suffering with mercy, offering insights for LGBTQ and other people of faith struggling to find a home in religious communities today.
Release date: December 7, 2021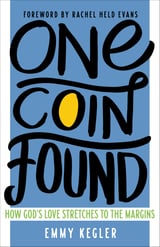 How God's Love Stretches to the Margins
Emmy Kegler
9781506448299
As a queer woman in the church, Emmy Kegler knows too well how Scripture can be used to wound and exclude. And yet, the stories of Scripture continued to captivate her. So she set out to fall in love with the Bible, wrestling with the stories inside. Kegler shows us that even when we feel like lost and dusty coins, God picks up a broom and sweeps every corner of creation to find us.
Release date: April 2, 2019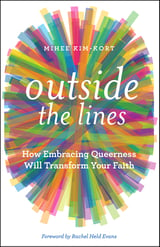 How Embracing Queerness Will Transform Your Faith
Mihee Kim-Kort
9781506408972
God's love for us breaks every boundary. So should our love for each other. In Outside the Lines, Mihee Kim-Kort shows us how God, in Jesus, is oriented toward us in a queer and radical way. Through the life, work, and witness of Jesus, we see a God who loves us with a queer love. And our faith in that God becomes a queer spirituality—a spirituality that crashes through definitions and moves us outside of the categories of our making. Whenever we love ourselves and our neighbors with the boundary-breaking love of God, we live out this queer spirituality in the world.

Release date: July 1, 2018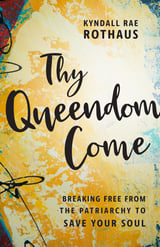 Breaking Free from the Patriarchy to Save Your Soul
Kyndall Rae Rothaus
9781506469140
The narrative passed down to Christian women by patriarchal religion tells us not only that we are bad, but that we need someone outside ourselves to save us. Telling the stories of some of the strongest women in all of Scripture, Thy Queendom Come offers a new path forward. In the queendom of God, we are no longer waiting on a rescuer. We can leave the narrow kingdom behind and embrace a more vibrant, just, and inspiring spiritual life in God's queendom.
Release date: August 17, 2021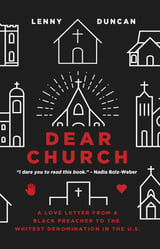 A Love Letter from a Black Preacher to the Whitest Denomination in the US
Lenny Duncan
9781506452562
Formerly incarcerated, Lenny Duncan is now a Black preacher in the whitest denomination in the United States: the Evangelical Lutheran Church in America. Shifting demographics and shrinking congregations make the headlines, but Duncan sees a direct line between the church's lack of diversity and lack of vitality. Dear Church offers a bold new vision for the future of communities of faith and calls everyone to the front lines of the church's renewal through racial equality and justice.
Release date: July 2, 2019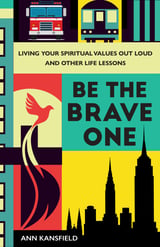 Living Your Spiritual Values Out Loud and Other Life Lessons
Ann Kansfield
9781506463735
The Rev. Ann Kansfield left Wall Street and found her calling as the first female and openly gay chaplain at the New York Fire Department. Guiding her life are the values that anchor her. Weaving real-life stories with wit and practical faith, Kansfield challenges readers to discover and live out their own spiritual values.
Release date: December 14, 2021