It's Women's History Month! If you're interested in Fortress Press books by women, check out this blog post, and look at this post from the Sparkhouse blog if you're looking for children's books for Women's History Month. This post, on the other hand, is about both books and music by women, including several handbooks in the Worship Matters series, a variety of books by Gail Ramshaw, hymn collections by Susan Palo Cherwien, and Eastertide music by several women.
Worship Matters Handbooks by Women
The Worship Matters series provides a richer understanding of Lutheran worship and explores why we gather, how we encounter God in worship, and how that encounter shapes our response in both our communities and our world.
Embodying Confidence and Grace: A Handbook for Presiding Ministers by Callista Isabelle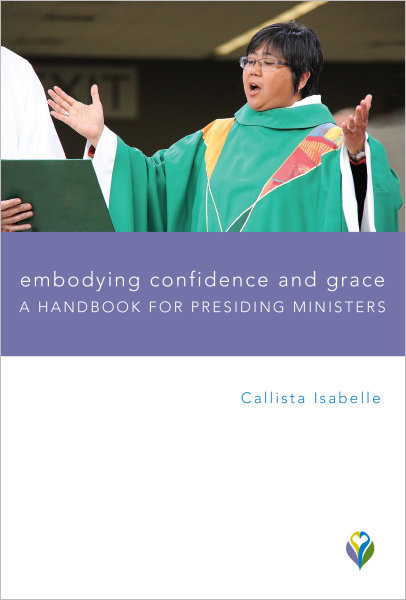 Embodying Confidence and Grace by Callista Isabelle will guide those who serve as presiding ministers for the assembly's worship. It includes reflection on the essentials of presiding and practical guidance for how to prepare and lead the assembly with confidence and grace.
Remembering God's Promises: A Funeral Planning Handbook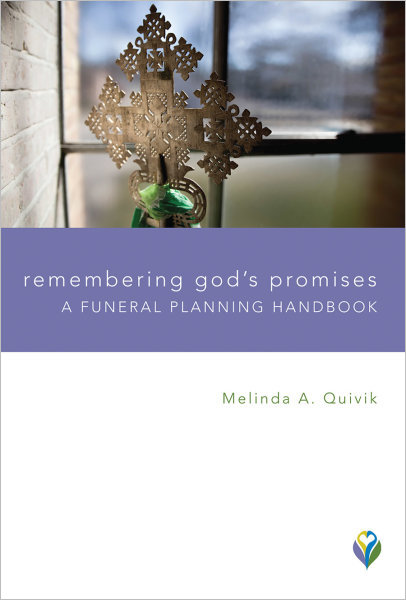 Remembering God's Promises offers notes and commentary on the funeral service in Evangelical Lutheran Worship, lists of suggested scripture readings and hymns, and information on other planning options. When the family and friends meet with the pastor, the funeral planning worksheet provides space to write down information and keep track of decisions that need to be made. In addition, a free, downloadable pastor's guide includes an outline for four adult forum sessions on end-of-life decisions, hospice care, and funeral and burial planning. Pastors can also use the handbook to encourage individuals to plan their own funerals in advance.
Praying for the Whole World: A Handbook for Intercessors by Gail Ramshaw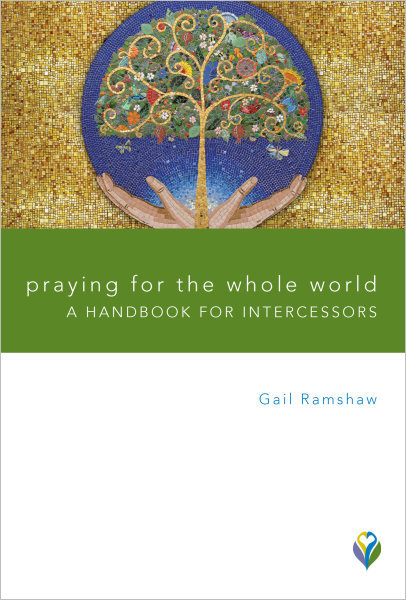 In the intercessions, the assembly asks God to respond to the needs of the whole world. Through these petitions, worshipers enact their baptismal calling to intercede for the well-being of all things.
In many churches, laypersons prepare the prayers of intercession. In this concise, charming, down-to-earth handbook, Ramshaw proposes seven steps, from Monday through Sunday, to assist your crafting of the prayers of the faithful.
More from Gail Ramshaw
Gail Ramshaw is a scholar of liturgical language and a prolific author. Augsburg Fortress has published several of her books, including Praying for the Whole World, mentioned above, and the books listed below:
A Three-Year Banquet: The Lectionary for the Assembly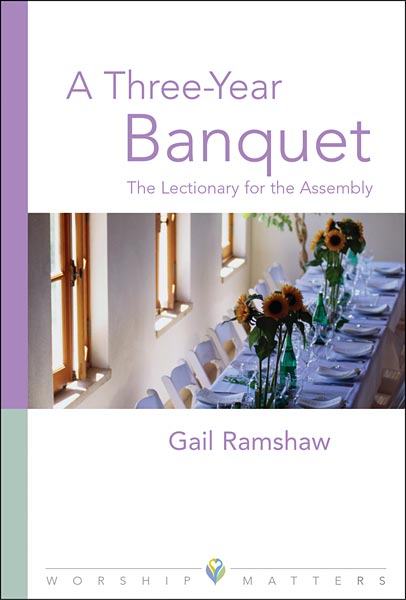 A concise, clear, straightforward introduction to the way that Christian communities have organized their reading of scripture in worship.
The Worship Matters Studies Series examines key worship issues through studies by pastors, musicians, and lay people from throughout the Evangelical Lutheran Church in America.
Features include:
Informal and insightful writing for all readers
Study questions at the end of every chapter
Examination of vital issues in weekly worship
Help for leaders and congregants who want to understand and experience worship more richly
Word of God, Word of Life: Understanding the Three-Year Lectionaries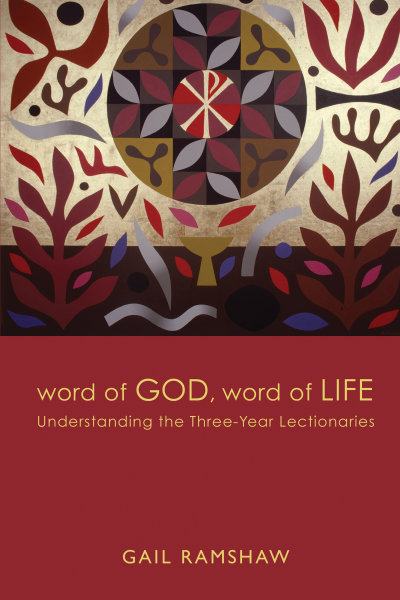 Gail Ramshaw provides ten insights into the three-year lectionaries to guide all who are interested in exploring the meaning and importance of the Revised Common Lectionary and the Lectionary for Mass. Ramshaw combines deep historical, biblical, liturgical, and ecumenical knowledge with a keen perspective on the contemporary church to show us all the value and wisdom of these lectionaries.
More Days for Praise: Festivals and Commemorations in Evangelical Lutheran Worship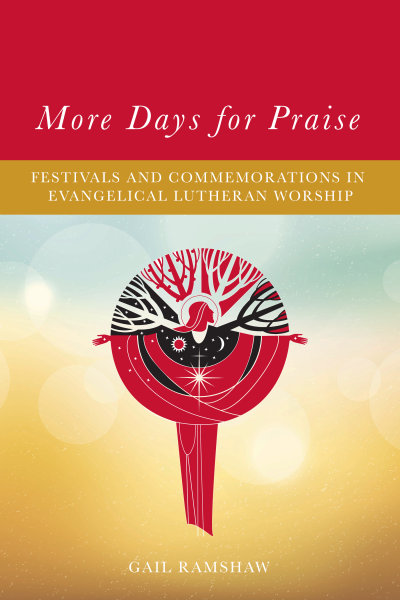 For centuries the church has paired its church year—focused on Christ's life, death, and resurrection—with a second calendar that uses the lives of saints as a lens to see God's gracious acts. Evangelical Lutheran Worship has continued that practice with its calendar of festivals and commemorations. In this volume, teacher and scholar Gail Ramshaw shows that those whom the church has lifted up are both faithful and fascinating, always pointing to Christ. Here is a guide to help you include these observances in your prayer life.
Each day's entry includes a brief chronology of the person's life; a summary of why the person is remembered by the church; an image of, or related to, the commemoration; a quote from the person, where possible; and devotional hymn and prayer suggestions for the day.
Music from Susan Palo Cherwien
Susan Palo Cherwien is a Lutheran hymnwriter and poet who has published many pieces of music, including three hymn collections with Augsburg Fortress.
O Blessed Spring: Hymns of Susan Palo Cherwien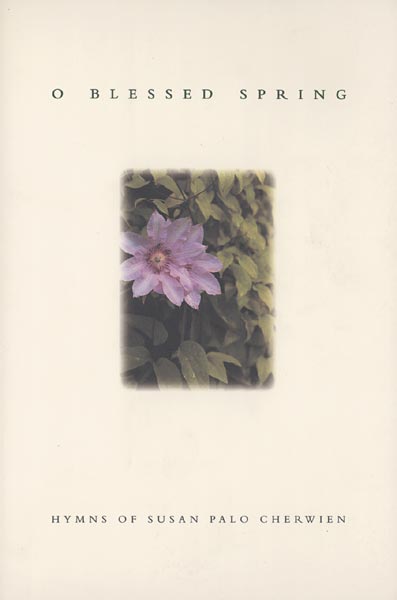 Twenty-seven of Susan Palo Cherwien's hymn texts are collected in this volume, many of them set to music by a number of today's top composers, including Robert Buckley Farlee, Ronald A. Nelson, David Cherwien, and Mark Sedio. Designed to facilitate congregational use, the collection includes a complete keyboard accompaniment (organ or piano) plus tests and melody lines for placement in worship folders after obtaining permission.
Come, Beloved of the Maker: Hymns of Susan Palo Cherwien, Vol. 2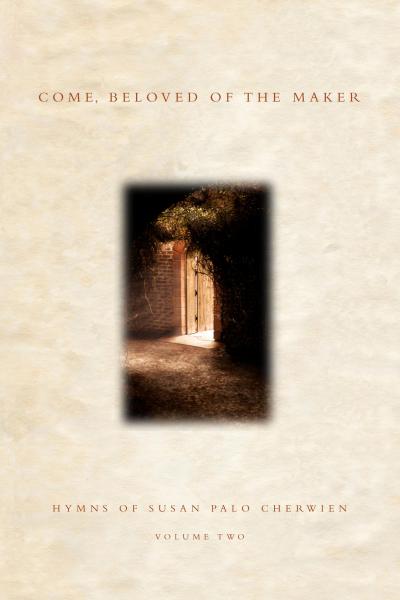 From the writer of hymn texts such as "O Blessed Spring" and "Rise, O Church, like Christ Arisen" comes this second collection of expressive texts for worship. Like her first collection (O Blessed Spring, 1997), each of the approximately 30 hymn texts comes paired with a tune that matches it well-some familiar, some new. These poetic, deeply rooted lyrics will serve worshiping assemblies well, and are recommended for composers looking for fresh material on which to base new hymn tunes and anthems.
Peace, Be Still: Hymns of Susan Palo Cherwien, Volume 3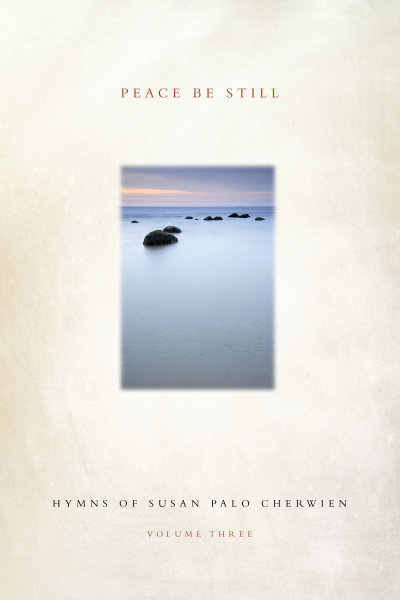 In this third collection of hymn texts from the pen of Susan Palo Cherwien, we are offered thirty elegant poems intended to be sung by a worshiping assembly. As before, each text is presented in poetic form and then also with a tune to which it may be sung. Many of those tunes are newly composed, while some are from the classic repertoire. And as before, composers will find inspiration here for their own labors.
As Cherwien points out in her notes on each text, most of these texts were written for a specific occasion, yet each one also is widely applicable within worship settings. Consistently we find a care for the English language that heightens and deepens the power of the expression. And yet they are grounded in a solid understanding of Christian theology and a wise awareness of the human condition. Susan Palo Cherwien's hymns are found in an increasing number of today's hymnals, and this collection will add to that treasury.
Eastertide Music by Women
While Easter is coming up very soon, the season of Easter lasts beyond April 12. These five pieces would be great to sing during the upcoming joyful season of Easter.
"Our Mission Is to Follow Jesus" by Jayne Southwick Cool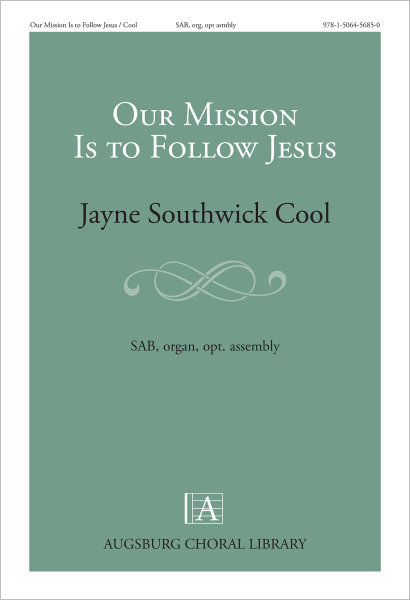 Inspired by a synod convocation titled "Worship Is a Verb," choirs will enjoy exploring all the verbs in the text and how God calls communities to serve, learn, and follow the example of Jesus. An original hymn anthem for SAB voices perfect for any occasion.
"I Know that My Redeemer Lives: Shout On" by Evelyn R. Larter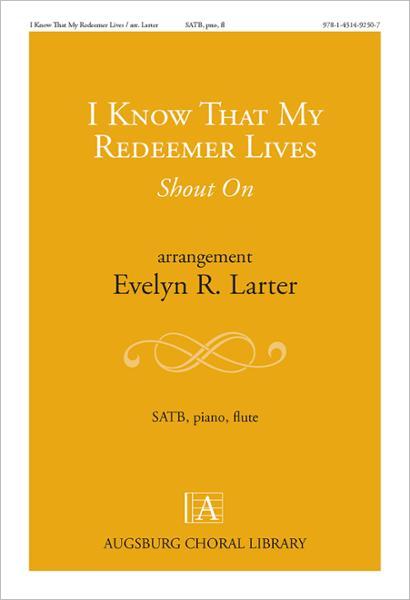 From the early American hymnbook, The Sacred Harp, this anthem has a joyful message of confidence in the truth of the Resurrection. A lively flute part adds interest—your choir will have fun with this!
"Medieval Easter Chant" by Nancy Grundahl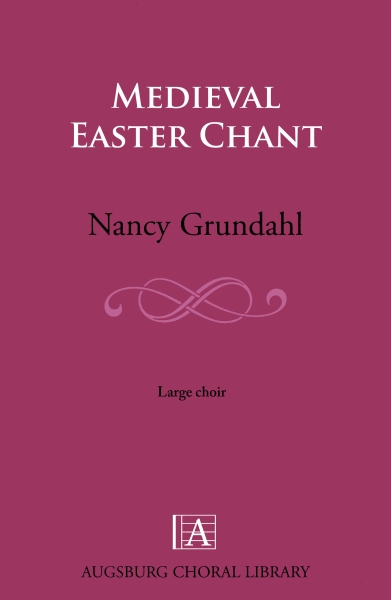 Here is wonderfully useful, yet unique offering for Easter and the Easter season. During these seasons choirs are looking for something different to add to the worship celebration this is a great addition. Not difficult to learn! Nancy Grundahl knows and understands the voice and choral singing, and know how to make something that looks difficult, easy and effective.
"Follow Jesus" by Anne Krentz Organ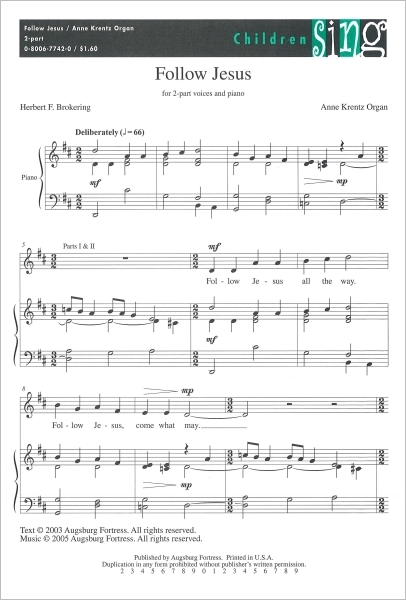 Organ has taken the charming Brokering text and created a marvelous setting for young singers. This is a setting that will work throughout the church year.
"We Walk by Faith" by Anne Krentz Organ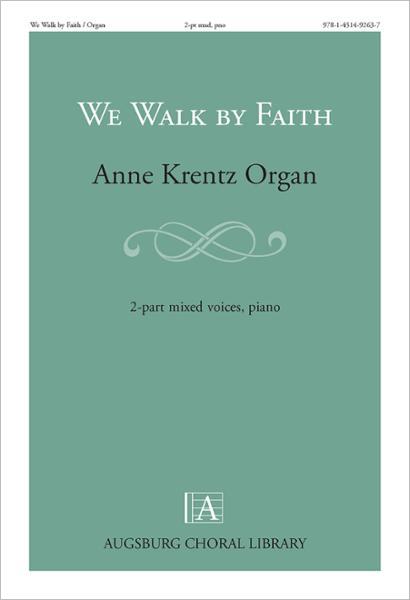 Looking for something easy to pull together for the Sunday after Easter? This 2-part mixed choir anthem is quickly learned and fits beautifully with the gospel text assigned to this day in all three lectionary years. A new tune brings a fresh perspective to the hymn text. Satisfying to sing, the piece includes a lovely piano accompaniment.