On July 21-22 we are pleased to be providing a free digital experience with clinicians John Ferguson and Christopher Aspaas as an alternative to our in-person clinics. Register by following this link. And find out more about our clinicians!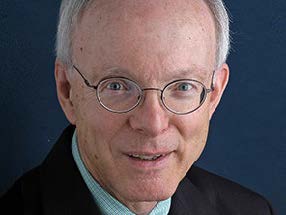 John Ferguson, better known to his students and colleagues as "Ferg," is an acclaimed organist, choral conductor, composer and teacher, recognized nationally for his talents as an improviser and leader of congregational song. Before his career at St. Olaf College, Ferguson obtained degrees from Oberlin College, Kent State University and the Eastman School of Music; held a faculty position at Kent State; and served as music director and organist at Central Lutheran Church in Minneapolis. When he stepped onto campus at St. Olaf in 1983, Ferguson brought with him an enthusiasm for church music that has made a lasting impact on the students, faculty, and the greater community.
While at St. Olaf College, Ferguson was Professor of Organ and Church Music, conducted the St. Olaf Cantorei, and served as Cantor to the Student Congregation. During his tenure, the organ department at St. Olaf College defied national trends by growing in enrollment and quality.
Christopher Aspaas serves as Director of Choral Activities and Associate Professor of Music at TCU. At TCU, Christopher leads the Concert Chorale, TCU's flagship mixed ensemble as well as the Frog Corps, TCU's premier male vocal ensemble. He also teaches coursework in basic conducting, choral conducting, choral literature, advanced choral conducting and oversees the graduate choral conducting program. His travels as a guest conductor, clinician, adjudicator and lecturer have taken Christopher to more than half of the United States, Canada, Germany, South Korea, China, and the Sultanate of Oman.