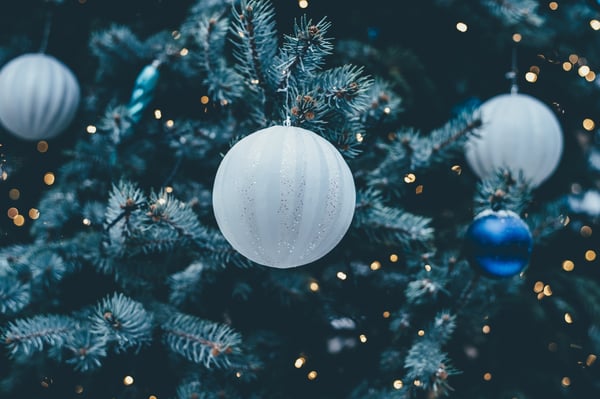 Merry Christmas from Augsburg Fortress! We hope this week's services go smoothly and remind everyone in attendance of the miracle of the incarnation. This is a sacred time, a time to be grateful that God deigned to come down to earth and be born to an unwed mother whose people were oppressed by an empire, a time to be glad that God experienced what it means to be human in order to love us even more deeply.
We stand in awe of God's decision to be born, and we are grateful and glad about the incarnation. Yet gratitude, gladness, and awe are not the only emotions the season of Christmas provokes. Popular songs tell us that this is "the most wonderful time of the year," but a biblical understanding of Christmas is more complicated than that. Right on the heels of Christmas comes the slaughter of the innocents that the Romans carried out in Bethlehem on Herod's orders. This reminds us that injustice and harm to the vulnerable have always been with us, and that Jesus was born into a world of pain and suffering.
Pain and suffering are still with us now in many forms, from the large-scale to the very personal. Christmas, for many of us, is a time for family, which means it can be an especially painful time for those mourning the loss of family members, whether that loss is to death or to broken relationships. The exact conditions that make Christmas so joyful for some make the holiday painful for others.
And the paradoxes continue: Christmas is a time when nostalgia leads people to cling to tradition more strongly than ever, despite the fact that the season of Advent has been preparing us for the birth of something new. As Lutherans, many of us like the idea of something new much more than we actually like anything new. It is a challenge to push ourselves to accept anything that reduces our ability to indulge in nostalgia, and each person and church must decide for itself how much newness to add to the way they celebrate Christmas.
Regardless of how you celebrate, Augsburg Fortress wishes you a very merry Christmas.